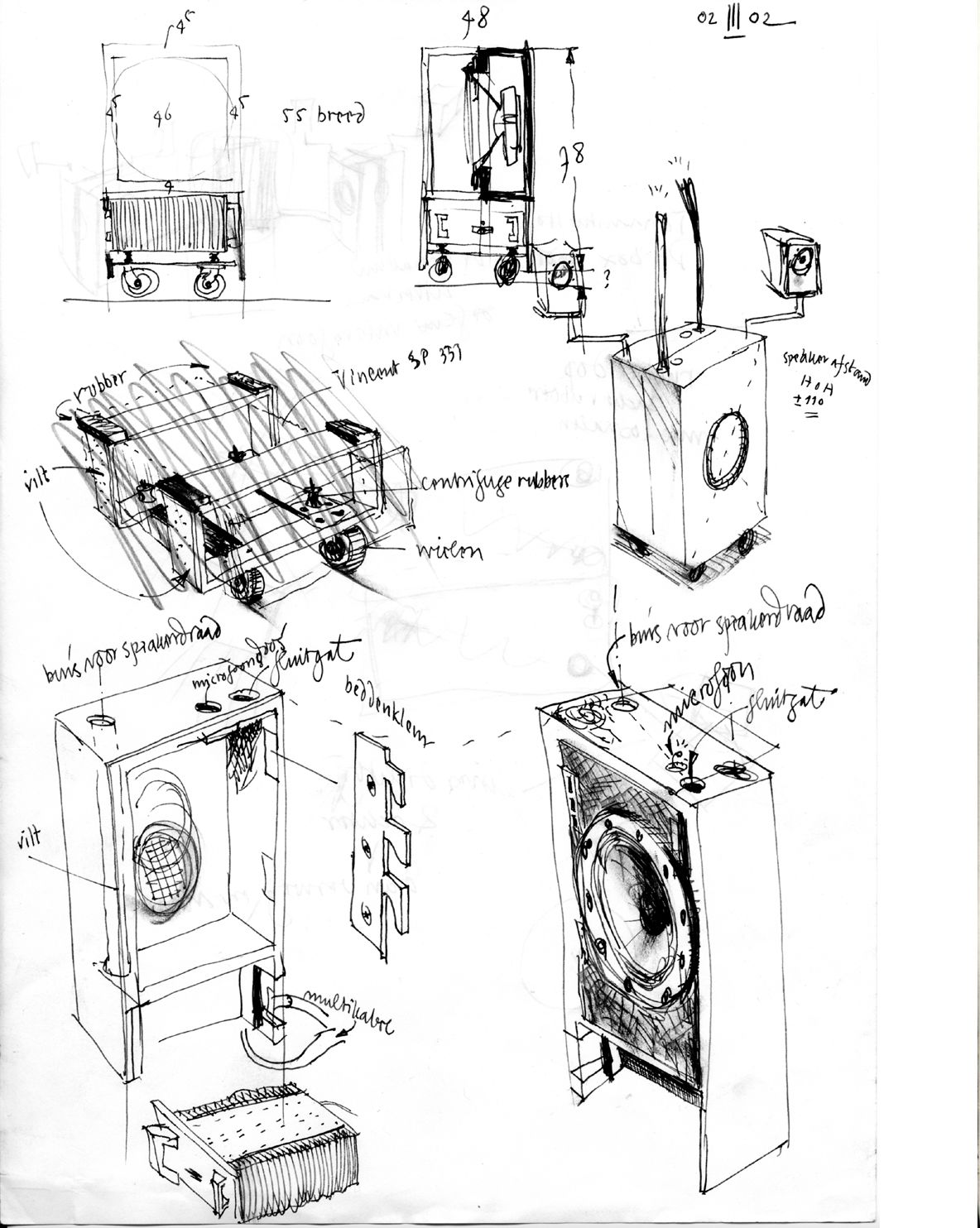 The design of the BassBox


BassBoxes are processors: they change electronics into sound by means of air pressure, generated by low frequency 'sounds' from the bass speaker. This is a principally radical, new way of creating sound in flutes that has never been put into practice before. This special use of electronics to generate sound is also unprecedented.

The BassBox is the first installation of its kind and enables us to connect two worlds that up until now had always been separated. The use of fast, refined refined electronics is extended to the level of the much slower reacting,more cumbersome aerophones.

At the moment that the cone of the loudspeaker moves forward the foremost flute sounds, while a small amount of air is drawn into the hindmost flute.

As the cone moves backwards the process is reversed. This explains the percussive nature of the sound; there is a constant inhalation and exhalation of air, which moves swiftly through the mouths of the flutes. This creates superbly refined combinations of sounds. The rhythmic patterns can shift with extreme subtlety, but a strict pulse is also possible.