The latest project of the Schreck Ensemble
TRANSIT,
'Clashes for Bells, voice and electronics'.
Maasstraat 11, 3313 CR Dordrecht

Telephone Number: +31 78 632 1200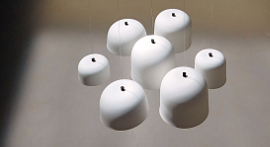 A collaboration with the renowned sound artist Hans van Koolwijk. We played our first -short- try-out on the 19th of November 2016 for the opening of the exhibition AMBACHTELIJK GELUID by Hans van Koolwijk in the 'Torenzaal' of the Museum 't Schip in Amsterdam.




Click here for audio examples of the project.
Click here for a short video impression of the project.