Texts by the Schreck Ensemble
---
During its existence, the Schreck Ensemble has produced many texts about its aesthetics, its position in modern musical life and about the music that we perform. Many concerts comments were written, programs have been explained. It is nice to be able to read all this material, therefore we offer these texts online as pdf-files.

NB. some texts are only in one language available.
NB. some scans produce very large files, we looked for alternatives in lower scan-rates for computersceens only, or in analysing the textual contents by the computer. Some of these alternatives are offered.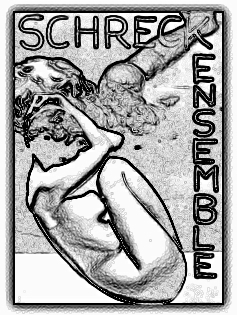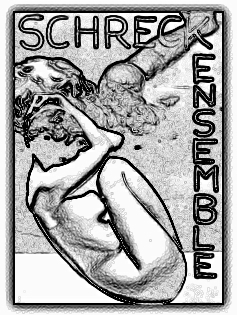 | | | |
| --- | --- | --- |
| subject | language | download |
| Comment for the video 'Aqua Supracelestes' | english | ----> |
| Comment for the composition 'Wording:midden' | dutch | ----> |
| Comment for the composition 'Wire Movements' | dutch | ----> |
| Comment for the composition 'The Androgyne' | dutch | ----> |
| Comment for the composition 'Fantasia IV "De Aarde"' | dutch | ----> |
| Comment for the composition 'Dansiare' | dutch | ----> |