Concerts and Events
---
Information about the coming concerts of
the Schreck Ensemble:
---
Camenae in Splendor:
Schreck Ensemble with the
BASSBOXES
thursday March 27th
start:
20:30
Online sale: € 15.00
Tickets at the door: € 16.00
Splendor menbers: € 12.50
Students: € 5.00
SPLENDOR AMSTERDAM
Nieuwe Uilenburgerstraat 116
The BassBoxes are new instruments, result of a collaboration with sound artist
Hans van Koolwijk
: 4 bamboo flutes are provided with air from two powerfully reverberating bass loudspeakers. The music as a result from this way of puffing wind into the flute is characterized by intriging paterns of rhythm and tinbre.
On the program composed works amongs them a world première and improvised music.
Ainhoa Gimenez (bass clarinet), Tiziana Pintus (violin), Caroline Erkelens (voice), Hans van Eck (BassBoxen), Jan-Kees van Kampen (electronic sounds), Evert de Cock, Pieter Suurmond (technique).
*

Programma:

- Bart Spaan:
Long
-for BassBoxes and Bass Clarinet
- Hans van Eck:
Statement

-for Violin, BassBoxes and live-electronic s

- Joan Bages i Rubi:
QUARKS BLAUS - V3
-for Bass Clarinet and BassBox-sounds (Première)
- Improvisaties


- for Voice, BassBoxes en electronic sounds
- Hans van Eck:
- Rivers,
- House
- Chaotic Pendulum
- for BassBox solo

Information
Tickets
About the BassBoxen
Buy the CD
Hans van Koolwijk, the builder of the BB
---
Camenae in Splendor: Schreck Ensemble
MIRRORING UTOPIA
Mini Festival and CD-presentation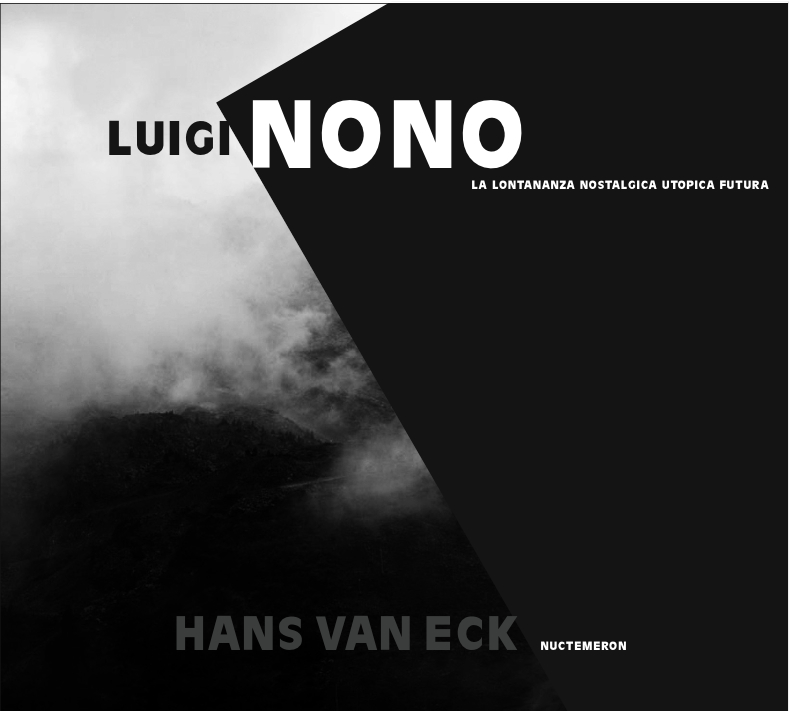 thursday May 15th 2014
start:
20:30
Online sale: € 15.00
Tickets at the door: € 16.00
Splendor menbers: € 12.50
Students: € 5.00




LUIGI NONO & HANS VAN ECK





Mini Festival and CD Presentation


**Camenae in Splendor**
Splendor, Amsterdam

Schreck Ensemble:
Tiziana Pintus - violin
Caroline Erkelens - soprano
Nora Mulder - piano
Hans van Eck - sound diffusion
Pim v.d. Zwaan & Thomas Loh - videos
Evert de Cock - VJ
Pieter Suurmond, Jan-Kees van Kampen - technique



Music of Luigi Nono
La fabbrica illuminata for soprano and 4-channel sound track
...sofferte on serene... for piano and stereo sound track
La Lontananza Nostalgica Utopica Futura (1988/1989) for violin and 8-channel sound track

geust speaker: Konrad Boehmer on Luigi Nono
Video and photo's
Texts

more about the program
more about the CD


---

Schreck Ensemble,
Werkendamstraat 39,
1107 KK Amsterdam.

tel: +31-628 15 24 91
email: info@schreck.nl Online: